Tiki
HRCH URO2 U-CD ADIRONDAC'S KOURA TIKI
UD BN GN GO VER TDX AX AXJ OF RE MH WCX
VCX CCA NAC NWI Can CD TDX WCI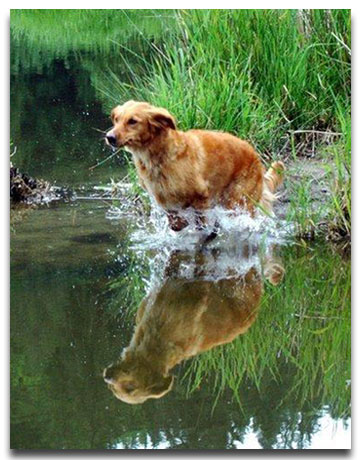 About this breeding:
My goal with this breeding is to produce puppies that can play in any sport available to Golden Retrievers. They should be particularly able in field, obedience, agility, and tracking, with scenting ability for nosework or search and rescue. I expect structure and looks to CCA level, though clearly not competitive in the show ring. Their drive should be high, but "on demand"-- able to settle in the home, though clearly in need of exercise for both their bodies and minds.  Both sire and dam have all their clearances and the pups should be healthy and long lived.
Here is the K-9data link for the breeding.
To get more information please contact:
Nancy Light, Skylight Goldens
(425) 354-3609
Tiki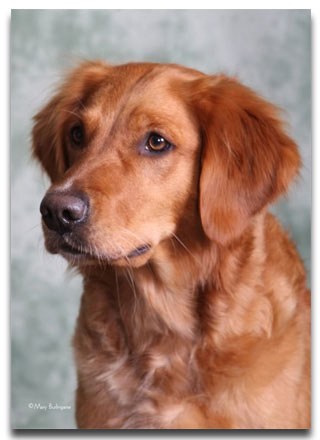 Obedience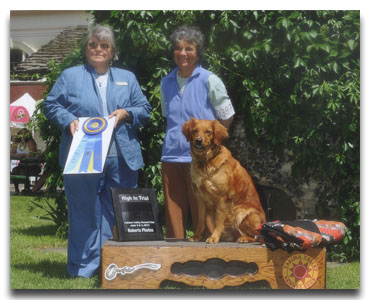 Tracking
Agility